KONTAKT
TU Berlin
Institut für Architektur
Straße des 17. Juni 152
D-10623 Berlin
Sekretariat A43
Raum A714
+49 (0)30 314 21925
RESEARCH
Performative Wood Structures
Applied design research on wood construction aims innovative practices that combines hand craft with digital fabrication methods. The development of prototypes investigates wood construction in the context of the studio work, seminars and summer academy workshops. The performance of these wooden structures is tested on the technological as well as on the programmatic level.
Building-up on the first prototype, which has been installed in the courtyard of 'Freiraum in der Box' in Berlin-Friedrichshain the research on wood construction is directed towards life-cycle-assessment and co-operative production models.
The research on Performative Wood Structure is linked to the current Bachelor studio and aims at the realization of proto-typical constructions.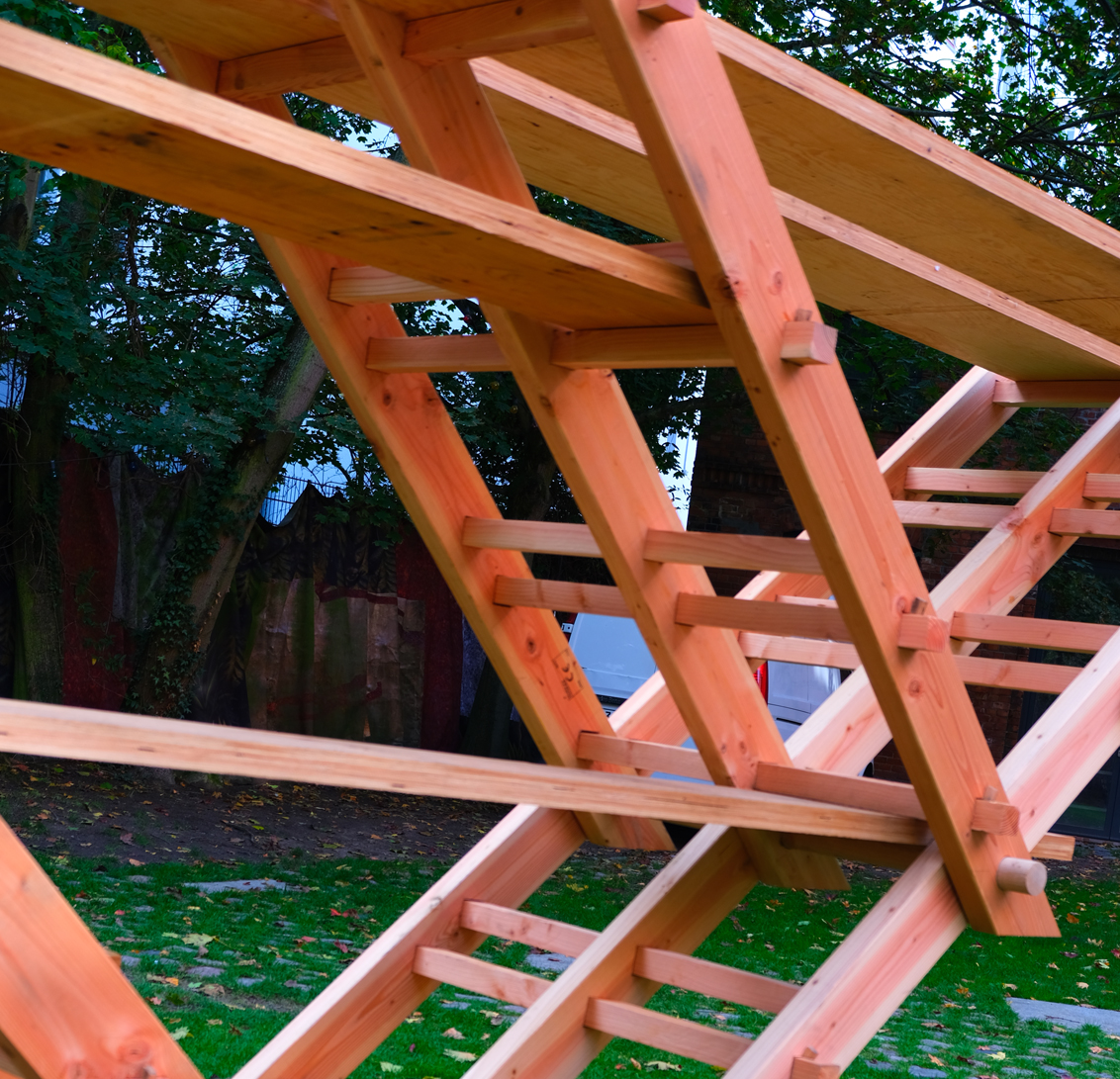 Maloca Urbana
The forest as natural environment and habitat as well as an important regulator of the world's climatic condition serves as the basis for an investigation on how to inscribe living environments within natural eco-systems.
In collaboration with the co-operative Vale Encantado, which forms a community in the middle of the natural reserve of the tropical rainforest (mata atlântica) in the surroundings of Rio de Janeiro, the research is focussed on the establishment of a community center, which serves as an transdisciplinary educational hub for the exploration of the rainforest as a biosphere for future habitation.
The design research is inspired by the vernacular type for collective housing of the Amazon region, the wooden structures of the Malocas. Combining ritualistic and everyday practice, an update of the Maloca within the urban context reflects upon socio-technological innovation for sustainable architectures.
The research is conceived for design build workshops in summer 2020/spring 2021.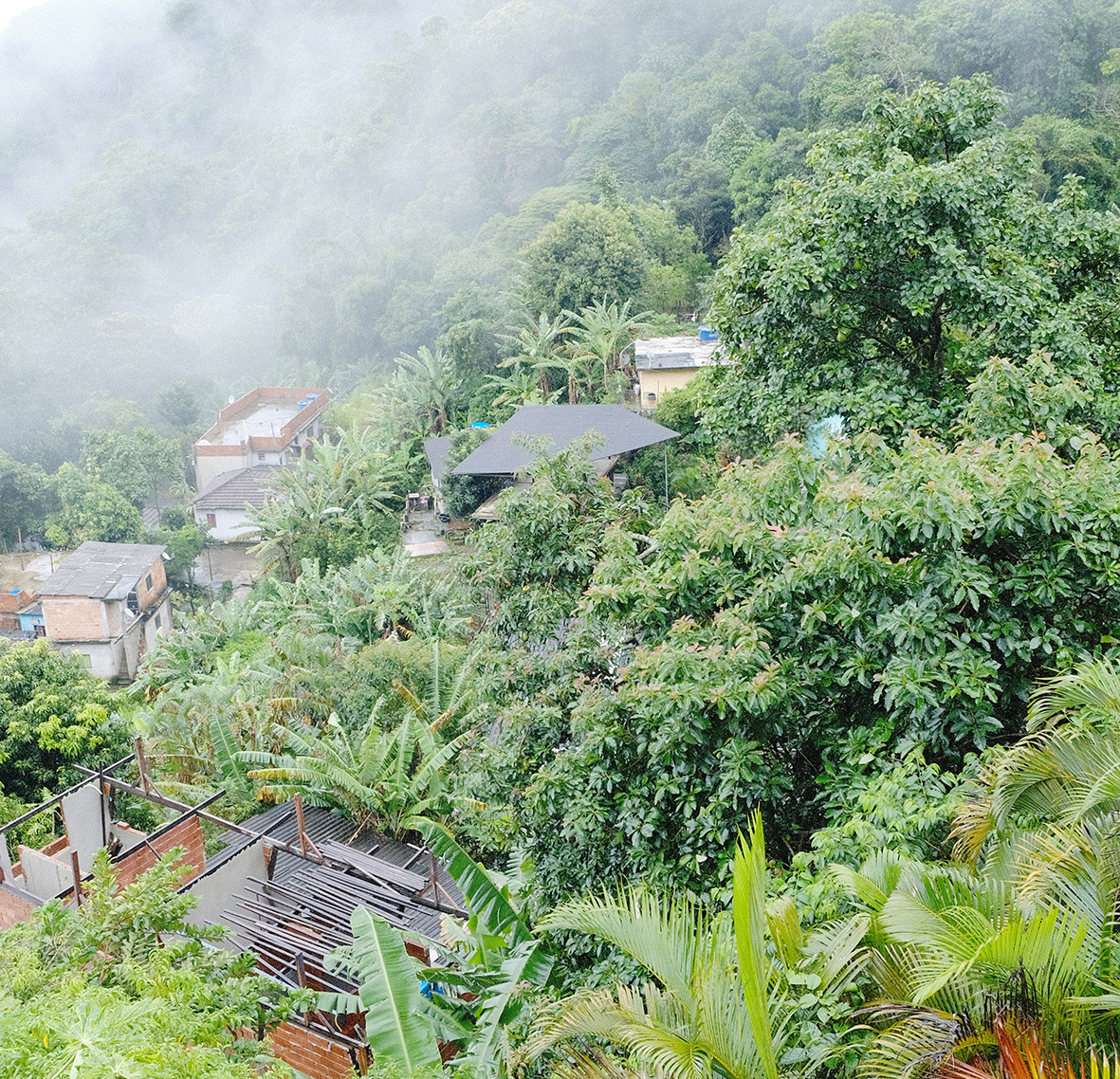 Upcycled Roof Tiles 
The integration of material cycles in architectural design is crucial for a sustainable future of building. The applied research focused on the production of roof tiles from recycled plastics and was embedded in a 1to1 realisation of a pavillion for outdoor work. The project intended to challenge the social isolation resulting from corona crisis by offering a collective work space in the garden of the "UFA Fabrik", an autonomousely organised cultural center in the South of Berlin.
The roof tiles were designed with students in an experimental process during a seminar and manufactured from HDPE granulate provided by local recycling companies. Using modified domestic ovens the research examined low tech solutions that could potentially be applied to the context of self-built as well as to professional industrial production.