WINTER 19 / 20
Program Winter 2019 / 2020
T-House 1:1
Design Studio Master of Architecture and M-Arch-T
In the age of digitalization architecture has lost its physical presence. Rather image than real object, architectures are rendered, materialized and typified as part of the proliferation of standardized models developed for the market and for capitalist interests. Architecture is increasingly losing its presence as a cultural object that conveys more than just profitable value—more and more it is losing its performative qualities, its rituals and its atmospheric character embodying the aspirations for collectivity in the context of specific cultural practices.
The Master studio T-House/1:1 is based on the premise that architecture can regain its presence by concentrating on its basic requisites: contextual insertion, material quality, structural principles, performative use and ritualistic practice. By concentrating on these fundamental components spatial sensibilities are developed for experiences that go far beyond the standard use of architectural space: collective interaction, contemplation, spiritual exploration, scientific investigation, political formation and the production of knowledge are addressed as integral aspects of architectural production.
The T-House is an architectural type which in the first place refers to the traditional spatial compositions of a tea house accommodating ceremonial arrangements from various cultural contexts as well as stemming from new rituals inscribed in specific social constellations—however, it is also standing for T as 'time' which refers to a more open notion of a time-based practice inhabiting architectural space. The T-House is a site-specific, small-scale architectural intervention that introduces another time dimension to a specific place and that turns the user(s) into an essential component of the spatial configuration. Addressing the architectural performance in an integrated and holistic way, the T-House is aspiring for manifold 1:1 qualities that an architecture of presence can unfold.
Download task 1 / 2
Download task 3
Download schedule
Download layout template pdf
Download layout template indd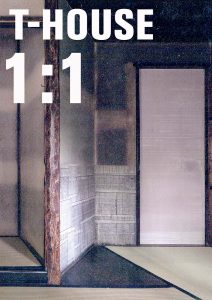 Architectures of Knowledge Production
Design Studio M-Arch-T
In the introductory studio of the fall program 2019/20 the M-Arch-T investigates various types of learning environments. Given the fact that building types, which constitute the common language of an architectural discourse, are reconfigured within periods of social transformation, the typological investigations are based on the current societal change driven by information and telecommunication technologies (ICT). The premise of the studio is therefore focused on the physical impact of new forms of knowledge production. Rather than dealing with the (re-)design of technical infrastructures the studio questions the role of architectures of knowledge production as a cultural practice, as learning environments for the investigation, mediation and transmission of information and skills.
Architectures of Knowledge Production serves as a guiding theme for the exploration of emerging building types and architectural languages. Rather than inventing new typologies from scratch these emerging architectures can be based on existing building types or in fact explored through transformations and reconfigurations or hybridizations of such. The studio is using diverse typological modes in order to develop architecture designs that challenge the way knowledge production formerly has been practiced. Typological investigations are based on two distinct design operations: the laboratory mode (process oriented), investigating architectural transformations through evolutionary development models and the project mode (object oriented), exploring new spatial configurations through a recombination of the architectural language. In both cases the performance quality of Architectures of Knowledge Productions is the main objective of the typological design investigation.
more information www.m-arch-t.tu-berlin.de
Download task 2 part 1
Download task 2 part 2
Download task 3
Download layout template task 2 pdf
Download layout template task 2 indd
Download layout template task 3 pdf
Download layout template task 3 indd
Download site model manual
Download model groups
Download schedule
Download CAD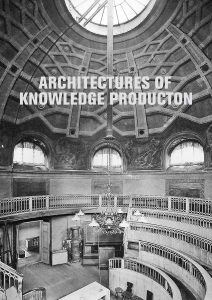 SOMMER 19
Summer School Berlin–Tokyo
Unter dem Titel 'Types of Transformation' organisiert das Fachgebiet eine Summer School in Zusammenarbeit mit der Yokohama National University, Graduate School of Architecture. Die Summer School besteht aus zwei Teilen, mit einem Besuch in Japan vom 23.08. bis 30.08.2019 und einem Workshop in Berlin, der zusammen mit den japanischen Studierenden vom 11.09. bis 20.09.2019 abgehalten wird. Inhaltlich greifen die beiden Workshops das Thema des derzeitigen Bachelor-Studios auf, das unter dem Titel 'High Bungalow' neue Ansätze zur Transformation der Berliner Dachlandschaft. Die Bespielung des Daches geht mit der Erforschung von Leichtbaukonstruktionen bzw. Holzkonstruktionen einher, die auch Gegenstand von Ortsbesichtigungen aus dem reichhaltigen Kontext der japanischen Architektur sind. Gleichzeitig beschäftigt sich der Entwurfsworkshop mit dem Thema der sozialen Transformation und wie die Architektur räumlich auf die wechselnden Bedürfnisse eingehen kann. Als Entwurfsaufgabe soll ein Dachaufbau für kollektive Nutzungen für den Kontext des Berliner Blocks entwickelt werden, der am Ende des zweiten Workshops im Rahmen einer Ausstellung im Event-Space 'Freiraum in der Box' in Friedrichshain' präsentiert werden soll.
Teilnehmerzahl: 12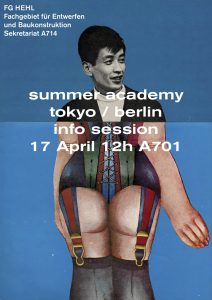 High Bungalow
Design Studio Bachelor
The Bachelor design studio is dealing with rooftop extensions in the context for Berlin's ongoing shortage of affordable housing. The structures are to be designed in wood construction with a special focus on innovative approaches concerning the performance and the aesthetics of the building. In the first step, starting with Aufgabe 0, students are asked to design a multi-generation playground on the roof. The results of this first phase will lead to a prototypical construction that will be realized until September 2019. In addition to the design studio a summer school and exchange between Tokyo and Berlin will be offered for further investigations on the possibilities of innovative light weight construction and collective spaces (the summer school will be optional).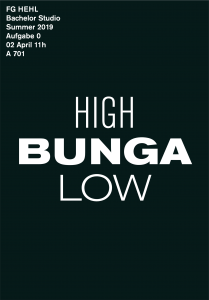 Architype Magazine
Seminar Master / M-Arch T
The seminar is aiming at the publication of a magazine on new architectural typologies, which is thematically connected to the international Master program M-Arch T. The magazine will be produced/printed by the students and released in the context of the year exhibition. The seminar is exploring how architecture content can be communicated to a wider audience and how the language of architecture can be conceived on the backdrop of current social and political transformations. The seminar is open for M-Arch T and for regular Master students.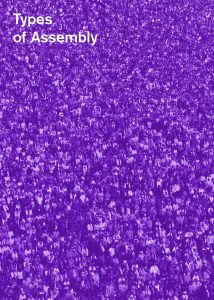 Gebäudekunde Vorlesung
Die Gebäudekunde Vorlesungsreihe für Bachelor Studierende beschäftigt sich mit der Wissensproduktion in der Architektur und stellt Zusammenhänge her zwischen funktionalen und gestalterischen Grundlagen der Raumproduktion. Als Erweiterung der klassischen Gebäudekunde, die sich auf die Kategorisierung von Gebäudetypen nach funktionalen Kriterien konzentriert, wird die Entwicklung von architektonischen Gebilden in Anlehnung an die Lehre von Oswald Matthias Ungers im Sinne einer Kulturproduktion untersucht, die sowohl ökonomische als auch gesellschaftliche Grundbedingungen als Ausgangslage für die Gebäudekunde voraussetzt. Im Zuge einer zunehmenden Digitalisierung des Wissens stellt sich die Vorlesungsreihe der Herausforderung wie Zusammenhänge hergestellt werden können, die ein Verständnis über die zunehmende Komplexität der Realität mit dem Grundlagenwissen der Gebäudekunde ins Verhältnis setzen.
Die Vorlesungen finden jeweils am Donnerstag um 8.30 Uhr im großen Vorlesungsaal A151 statt.
11.04. Intro1 – Wissensproduktion/25. 04. Intro2 – Kulturtechnik/02. 05. Intro3 – Form Follows Performance/09. 05. Ungers/16. 05. Collective Form/06. 06. Standard/13. 06. Konstruktion/20. 06. XXL/27. 06. Transformation/04. 07. Synthesis
Prüfungstermin: 17.07.2019, 13Uhr bis 14.30Uhr
Die Vorlesungsreihe ist eine Pflichtveranstaltung, die über eine schriftliche Prüfung Anmeldung für das Modul 4.1 "Entwerfen und Baukonstruktion 4" über QISPOS und bis zum 30.06.2019 per Mail auch an das Sekretariat A43 Fachgebiet Prof. Hehl: christine.neumeisterdegrulich@tu-berlin.de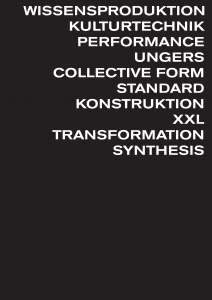 IMPRESSUM
Impressum
Angaben gemäß § 5 TMG:
Fachgebiet Baukonstruktion und Entwerfen, IfA, TU Berlin
Straße des 17. Juni 152
Sekretariat A 43
10623 Berlin
Vertreten durch:
Gastprofessor Rainer Hehl
Kontakt:
Telefon: 030-31421925
Email: christine.neumeisterdegrulich(at)tu-berlin.de
Haftungsausschluss (Disclaimer)
Haftung für Inhalte
Als Diensteanbieter sind wir gemäß § 7 Abs.1 TMG für eigene Inhalte auf diesen Seiten nach den allgemeinen Gesetzen verantwortlich. Nach §§ 8 bis 10 TMG sind wir als Diensteanbieter jedoch nicht verpflichtet, übermittelte oder gespeicherte fremde Informationen zu überwachen oder nach Umständen zu forschen, die auf eine rechtswidrige Tätigkeit hinweisen. Verpflichtungen zur Entfernung oder Sperrung der Nutzung von Informationen nach den allgemeinen Gesetzen bleiben hiervon unberührt. Eine diesbezügliche Haftung ist jedoch erst ab dem Zeitpunkt der Kenntnis einer konkreten Rechtsverletzung möglich. Bei Bekanntwerden von entsprechenden Rechtsverletzungen werden wir diese Inhalte umgehend entfernen.
Haftung für Links
Unser Angebot enthält Links zu externen Webseiten Dritter, auf deren Inhalte wir keinen Einfluss haben. Deshalb können wir für diese fremden Inhalte auch keine Gewähr übernehmen. Für die Inhalte der verlinkten Seiten ist stets der jeweilige Anbieter oder Betreiber der Seiten verantwortlich. Die verlinkten Seiten wurden zum Zeitpunkt der Verlinkung auf mögliche Rechtsverstöße überprüft. Rechtswidrige Inhalte waren zum Zeitpunkt der Verlinkung nicht erkennbar. Eine permanente inhaltliche Kontrolle der verlinkten Seiten ist jedoch ohne konkrete Anhaltspunkte einer Rechtsverletzung nicht zumutbar. Bei Bekanntwerden von Rechtsverletzungen werden wir derartige Links umgehend entfernen.
Urheberrecht
Die durch die Seitenbetreiber erstellten Inhalte und Werke auf diesen Seiten unterliegen dem deutschen Urheberrecht. Die Vervielfältigung, Bearbeitung, Verbreitung und jede Art der Verwertung außerhalb der Grenzen des Urheberrechtes bedürfen der schriftlichen Zustimmung des jeweiligen Autors bzw. Erstellers. Downloads und Kopien dieser Seite sind nur für den privaten, nicht kommerziellen Gebrauch gestattet. Soweit die Inhalte auf dieser Seite nicht vom Betreiber erstellt wurden, werden die Urheberrechte Dritter beachtet. Insbesondere werden Inhalte Dritter als solche gekennzeichnet. Sollten Sie trotzdem auf eine Urheberrechtsverletzung aufmerksam werden, bitten wir um einen entsprechenden Hinweis. Bei Bekanntwerden von Rechtsverletzungen werden wir derartige Inhalte umgehend entfernen.